postponing a wedding in france due to covid-19
how our agency is helping clients
After receiving many questions from clients about postponing their weddings due to Covid-19, we have decided to share our experience and hopefully help other couples who have a destination wedding in France to give them an insight from a wedding supplier's perspective. This is how we decided to respond to the situation.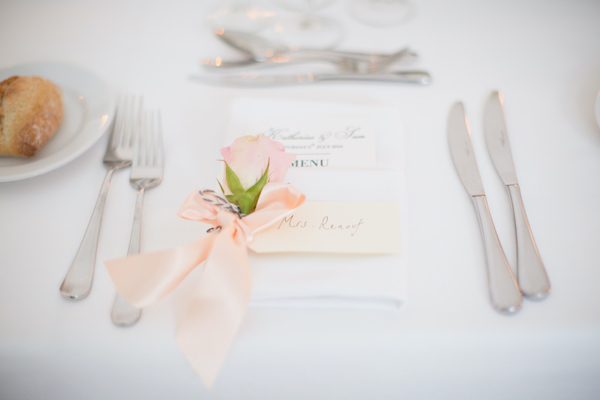 DEPOSIT
Many clients have contacted us concerned that they may lose their deposit or have to pay a penalty fee, as some vendors have applied. We decided to carry over the deposits to another date in 2021 and even 2022, so none of our clients have lost their deposit. The majority of vendors have done the same for our clients. The difficulty is of course to find a new date with not only the venue but also all the vendors you had chosen to work with! 
OUR ADVISE
First of all, postpone your wedding instead of cancelling if you can. It might be stressful but you should more than ever trust your wedding planners to help you carry over all your vendors. This will also help all the small business suppliers to survive this crisis and have a successful year in 2021. All of us are suffering from the pendemic.
BE FLEXIBLE
We advise you to be flexible with the date! Choose a weekday or a slower month for weddings, for example April and May. 
Thanks to the flexibility of our clients, we have been able to accommodate everyone with new dates in 2021.
Choosing a weekday also helps the wedding industry and small companies in France, as rebooking your wedding on a weekend in 2021 means they will not be able to accept new clients. 
WHAT IF OUR WEDDING SUPPLIER CANNOT FIND ANOTHER DATE FOR US?
Should we have a situation where, for example, one of our bands is not available on the new date in 2021 due to another booking, we offer clients the opportunity to carry over the deposit to another similar band to make sure they still have live music for their special day. Our agency works with a large number of bands, which makes it easier for us to accommodate our clients. But should you deal with vendors who are holding your deposit because they are already booked for the alternative date, please keep in mind that as a small business, they probably have no choice and are not in a position to reimburse deposits to a large number of clients. 
DISCOUNTS
During these difficult times, we are offering couples who lost a deposit with another band a 15% discount if they book one of our bands. We can also help in providing venues, wedding planners, a cocktail catering service, catering companies, make up artists and photographers at reduced prices. After 14 years in the wedding business, we are now in a position to ask our partners to lower their fees and together we can make a common effort to help with your wedding, as well as supporting all the small businesses in the wedding industry. 
WHAT ARE THE NEXT STEPS?
Grab a glass of wine
Check with the venue for alternative dates
Contact all the vendors to check availability 
Contact all your guests 
You will have to accept that some guests won't make it to your wedding, and that's ok. Many clients look after their guests much more than themselves, which is understandable. However, this is the time to look after yourselves and make the right decisions for you to have an experience that is as stress free as possible. Don't forget to ask your caterer to readjust the price depending on the new guest list.
WEDDING PLANNER
Trust your wedding planner to help with all the vendors, they usually have a great relationship with suppliers who they are used to working with. Even if you don't have a personal relationship with your florist or photographer, wedding planners do! We in the industry all know that the number 1 rule is to never disappoint a bride or a wedding planner!
Don't have a planner? I suggest rethinking that decision and hiring a planner to help you arrange all the details for postponing your wedding. He or she will be able to talk to the French wedding venues and suppliers and convince them to be more flexible. They can also arrange to negotiate prices or discounts with the new vendors.
THE WEDDING INDUSTRY
It is now the time, more than ever, to find solutions and unite. The overall reaction from our co-workers and friends in the wedding industry in France has been fantastic and the focus is on helping each other and looking ahead to a bright future.
Feel free to contact us at info@lion-stone.com to let us know your budget, what you need and we will help you find the perfect suppliers.
FOLLOW
LION STONE
INSTAGRAM
Subscribe To Our Newsletter
No spam, notifications only about new articles, updates.